Since 1987 Sigma Labs has provided physical and mechanical testing of composite materials in accordance with industry-standard test methods, including ASTM, ISO, ABS, DNV, USCG and RTP. Sigma Labs also works closely with customers on custom test methods. Sigma Labs is ISO 9001:2015 registered, serving a wide range of industries.
Industry Standard & Custom Testing:
Mechanical Properties
– 3 and 4 point Flexure, Tensile, Compression, Shear
Physical Properties
– Heat Deflection, Accelerated Weathering
Environmental
– Hot/Cold, Humidity, Salt Spray, Cryogenic, Water Bath, Impact
Resin and Gel Coat
– Hardness Ratio, Blister, Opacity/Film Cure, Fineness of Grind, Viscosity
Sigma Labs is your partner for mechanical and physical property testing.
Specialized Test Equipment:
Load Cells
30-kip and 60-kip Mechanical Test Machines
Environmental Test Chamber for Hot/Cold Testing (-100°F to 600°F)
Specimen Preparation
Composite Panel Fabrication
Waterjet Cutting
Environmental Conditioning
Temperature/Humidity Chamber
Salt Spray Chamber
Cryogenic Freezer
Muffle Furnace
Water Bath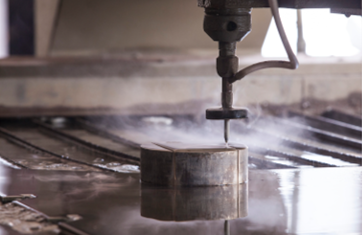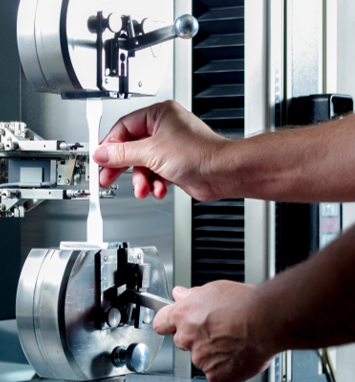 Typical ASTM Tests:
ASTM C297: Flatwise Tensile Strength
ASTM D256: Impact Resistance
ASTM D570: Water Absorption
ASTM D638: Tensile Strength / Modulus
ASTM D695: Comp. Strength / Modulus
ASTM D790: Flexural Strength
ASTM D792: Density and Specific Gravity
ASTM D953: Bearing Strength
ASTM D1781: Climbing Drum Peel
ASTM D2344: Short-Beam Shear Strength
ASTM D2471: Gel Time & Peak Exotherm
ASTM D2734: Void Content
ASTM D3039: Tensile Strength / Modulus
ASTM D3165: Single Lap Shear
ASTM D3171: Resin Content
ASTM D3846: In-Plane Shear Strength
ASTM D5229: Moisture Absorption
ASTM D5628: Drop Impact Test
ASTM D5766: Tensile Strength, Open Hole
ASTM D6272: 4-Point Flexure
ASTM D7250: Sandwich Flexure (3-Point)